LUKAS corporate identity
AGILE. SUSTAINABLE. FUTURE-ORIENTED.
This is LUKAS
Manufacturer of powerful and innovative tool solutions.
We always focus on the needs of our customers from many different industries.
We think further, develop tailor-made solutions, and always stay one step ahead of the competition.
NEXT LEVEL SOLUTIONS.
Above all, we want a little more of everything for LUKAS
More sales and more success.
New markets and new customers.
We project an image to the outside world that reflects our values and also makes us stand out from other companies.
GERMAN STEVIE® AWARDS 2021
THREE GOLD AWARDS FOR OUR NEW MARKETING CONCEPT
We are very proud of the three gold awards that we received for our new marketing concept at the German Stevie® Awards 2021, the most diverse business prize in German-speaking Europe. In collaboration with the aliaz advertising agency, our marketing department spent several months investing much energy and passion into developing the new LUKAS corporate design, which was publicised in 2020.
Not only was the exceptional and unique appearance extremely well received both internally and by our customers, the jury for the German Stevie® Awards was impressed by the holistic and eye-catching concept as well. The "NEXT LEVEL SOLUTIONS." marketing concept was honoured with several gold awards in the following categories:
"Marketing Campaign of the Year – Agriculture/Industry/Construction"
"Brand Experience of the Year – B2B"
"Marketing Campaign of the Year on a Small Budget"
More information about the German Stevie® Awards and all the winners can be found here!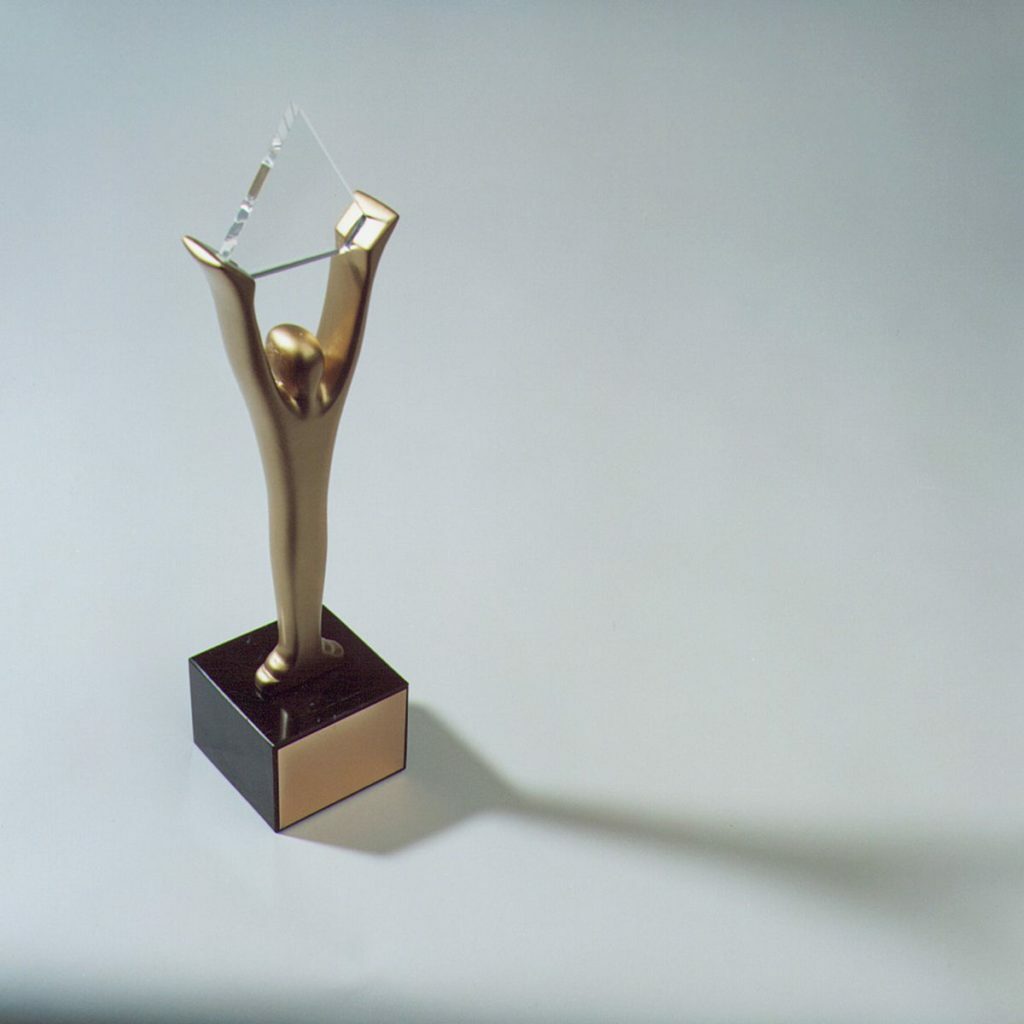 UNIQUE
THE LUKAS HEAD
The head stands for progress, pioneering research, development and our expertise down to the smallest detail, and for the people behind the products. The head comprises several individual elements composed to form a complete work, and due to its grid-like structure is very modular. This means that all the motifs can be used flexibly and also work effectively in excerpts and partial views across all communication channels.
In this new corporate identity we combine our large range of diverse products and expert fields in unique and recognisable motifs that clearly distinguish us and our brand from the competition.
Our products are only as strong as the committed people who develop, manufacture and sell them.
Every one of us is LUKAS – yesterday, tomorrow and in the future.