Tool making with measure and purpose
Machining surfaces perfectly and made to measure
Tool and mould making knows three main virtues in the production: precision, high surface quality and economy. The industry can always rely on LUKAS tools to satisfy these requirements.
Tools with dimensionally accurate and flawless surfaces are the prerequisite for perfect products. Drawing and pressing tools, injection moulds and die-casting moulds are carefully ground for this reason. LUKAS helps the industry achieve the best possible quality with a broad range of tools. This applies in equal measure to large-scale moulds as well as filigree tools. We have developed a series of grinding tools specifically for fulfilling the requirements of tool and mould making.
The most popular tools in this sector include:
mounted points for tool steels
flexible polishing points
mounted flap wheel with SFL shank
tungsten carbide burrs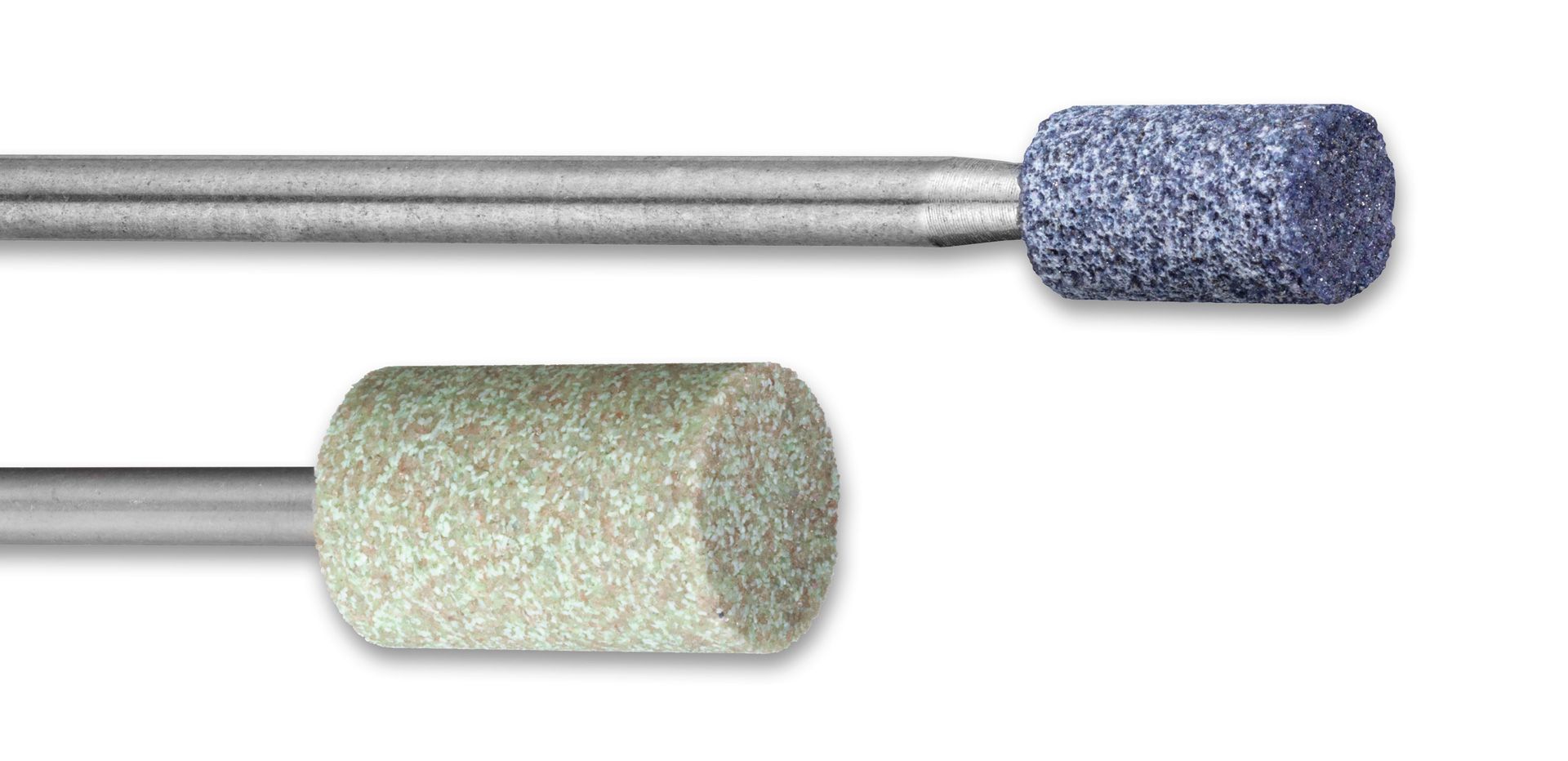 Effectively grind and polish tool steels
Our mounted points for tool steels can also cut extremely hard metals. These include our NDW series mounted points, which machine hard metals with their compound aluminium oxide cutting materials in conjunction with a very long tool life. The Ceramic type with its microcrystalline structure is also self-sharpening. Chipping during grinding constantly exposes fresh cutting edges. We supply these tools with different head shapes and head diameters from 3 mm. This allows the precise machining of fine structures.
Large-scale moulds are often ground by hand. Flexible polishing sticks are ideal for this work. They are made of polyurethane with a mixture of abrasive grains and fillers. Such sticks are available in different versions: hard or soft, round or rectangular, with silicon carbide or aluminium oxide grain, as well as in various dimensions. Choose your preferred combination of characteristics – we will deliver your grinding sticks exactly as you want them.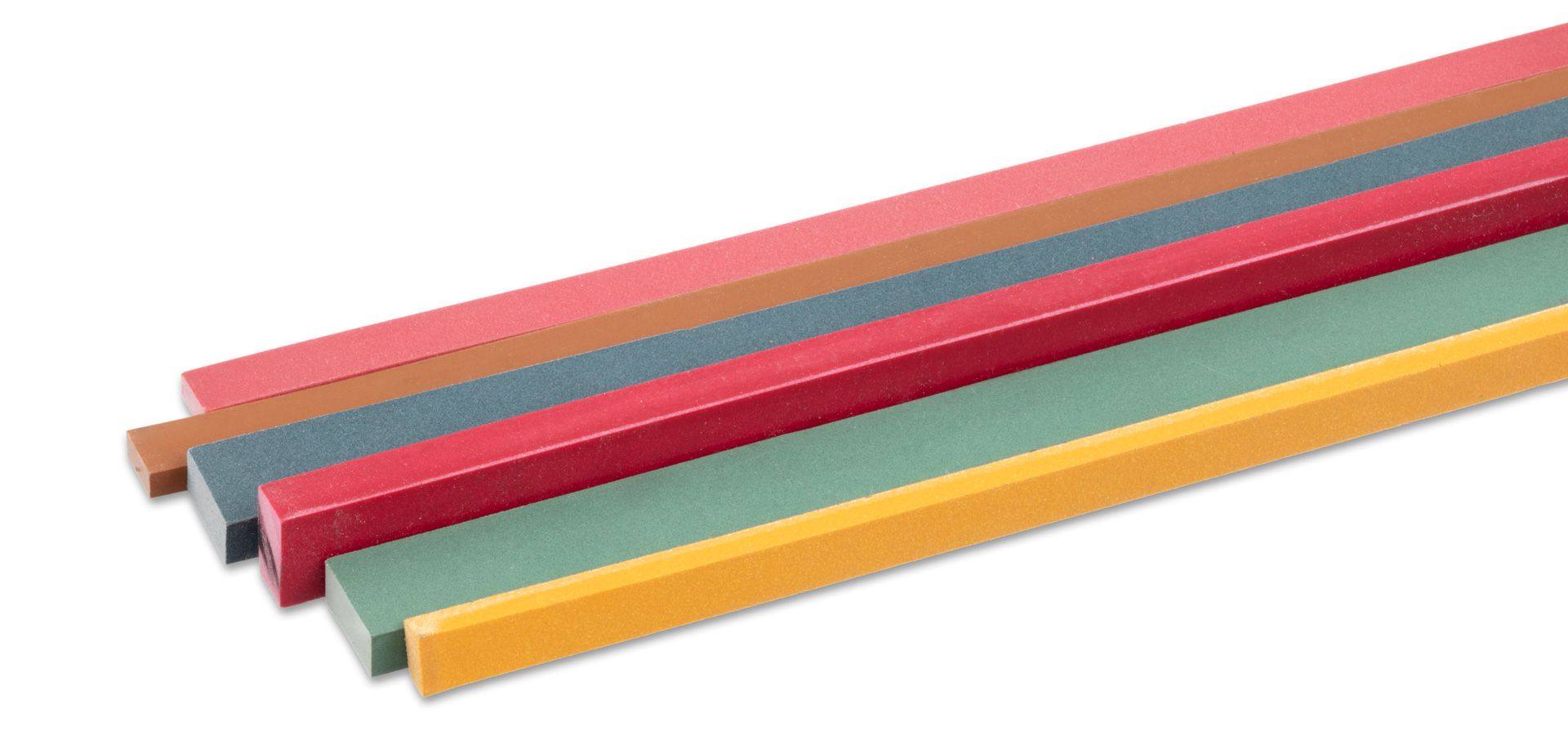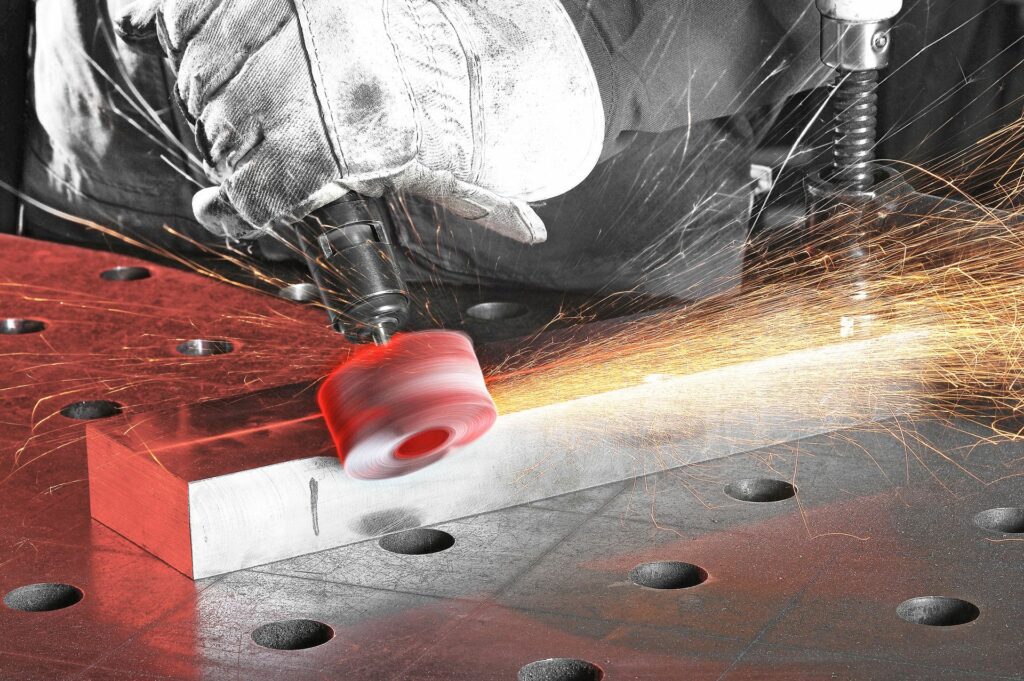 Flexible adaptation to any shape
Perfect grinding tools for tool and mould making match themselves to many different shapes, quickly achieve the desired grinding results, and stand out with their economic efficiency thanks to a long tool life. All of this is available with the SFL mounted flap wheels with shank, which we have developed specifically for this industry. Thanks to their flexible abrasive cloth, they can hug every curvature. Select a grit size between 40 and 320 for your required removal performance. As well as regular aluminium oxide, self-sharpening ceramic is also available for an even longer tool life.
With our tungsten carbide burrs, you get tailor-made milling tools for your tool and mould-making applications. A simple method will guide you to the best tool: First, select the material strength and the required surface quality. We will then tell you the suitable toothing grade and recommended cutting speed. Finally, choose the head shape and size that matches your workpiece. Now you have the right tool for your job. A coating can further enhance its thermal and mechanical characteristics. Any more questions? Our expert consultants will be glad to help you.