THE LUKAS STANDARD 360° DATA PACKAGE
Partner to the retail trade
The LUKAS Standard 360° data package – boost efficiency, sales and customer loyalty with comprehensive tool and product data
You already recieved your login data? Then you can access the login area here. No login data? – Request here.
Achieve your full potential
Sales through online platforms and shop systems have been rising for years in virtually all industries. It is therefore no surprise that these channels are increasingly being used to sell professional tools as well. Industrial customers in particular like to purchase products online. This trend looks set to continue. Thus, it is not surprising that specialist retailers are increasingly focusing on selling through their own online shop or marketplaces.
Serving customers well and offering them a superior customer experience is all about providing the right data about products, services and potential applications. But this is often a painstaking process that requires expert knowledge of both online and offline aspects.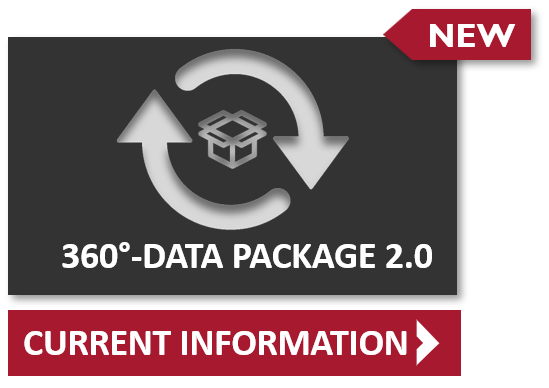 You want to distribute LUKAS products and need optimized data?
This is how you as a dealer can quickly & easily obtain our 360° data package:
Request the 360° data package directly now
Conditions for receiving data
Business relationship (offer from LUKAS)
Signed agreement on the use of LUKAS advertising material (provided by LUKAS)
Request the LUKAS Standard 360° data package now
Would you like to find out how LUKAS' comprehensive product data can help you make your online platforms even better? Then contact our data managers now either via our form or by:
Phone: 0049 2263 84-451
E-Mail: OnlineService@lukas-erzett.de
Sample download
Test the LUKAS Standard 360° data package
Here is a sample download of our LUKAS product data. Test and experience the LUKAS data quality for yourself:
The LUKAS product data is available in the standard formats such as BMEcat 2005, BMEcat 1.2, CSV and XLSX so that you can integrate it easily into your ERP, PIM or shop system.
Improve your web shop with the LUKAS Standard 360° data package
As a partner to retail, LUKAS always aims to make it easy for you to present our products in a modern way with the perfect amount of information. The free LUKAS Standard 360° data package gives you the latest information about all the items in the LUKAS catalogue ready for your online shop or product database, and with a level of information that only LUKAS can offer.

Request the 360° data package directly now or learn how to import the data into your system.
WHAT THE LUKAS DATA PACKAGE OFFERS
✔ Meaningful information means more turnover
With high quality data, you enhance the user-friendliness of your online shop: Your customers get precisely the product information they need and are looking for. By combining engaging text with clear images and icons, it shows the most important information at a glance. This means that instead of looking for more information sources, your customer stays on your shop site and purchases the products they need there.
✔ LUKAS data can make you faster and more efficient
LUKAS offers uniquely comprehensive and informative product data that helps you generate more sales from your existing product range and grow into new markets quickly and easily. You can also benefit from cross-selling of accessories and associated products, thereby achieving greater margins.
✔ Standardised formats for quick set-up
The use of conventional formats (BMEcat 2005, BMEcat 1.2, CSV and XLSX) allows you to quickly incorporate the LUKAS Standard 360° data package into your ERP, PIM or online shop.
✔ High data quality that saves you time
Thanks to the high quality of the LUKAS data, you no longer have to waste time on painstaking data cleansing and tasks such as creating product photos, technical drawings and texts.
✔ Designed for online customers
Our data is specially designed and optimised for online shops. We collaborated with the leading online retailers and an innovative PIM provider to analyse and prepare the most important product data. This means we can offer the exact data that your target customers look for.
✔ The full range of LUKAS products
Our current LUKAS Standard BMEcat contains a total of 3,500 items with excellent data quality. You are therefore certain to find something for your shop. We also keep these products in stock so that you can get even larger quantities delivered quickly.
✔ Engaging product copy
Our texts are aimed directly at your customers. They explain the benefits, added value and special features of the respective product quickly and simply.
✔ Technical drawings – know your measurements
Judging the size of all kinds of tools from images can be difficult. That is why we created individual technical drawings for almost all of our products. We provide these to you so that your customers always know all the important measurements.
✔ Machine icons for tool use
Our clear machine icons show customers the machines on which they can use the respective tool.
✔ Creating clarity with the LUKAS evaluation system
Every manufacturer has their own product lines, often creating confusion for buyers. We have made this a thing of the past by organising our products into a single evaluation system with four clear criteria: work speed, service life, surface quality and handling/ergonomics. These criteria clearly illustrate the features of the respective LUKAS tool, allowing customers to judge for themselves which product is best for their goals and expectations. We provide our evaluation system as a .jpg file together with further informative product images, and can easily integrate these in your shop.
Here you will find all the information again in more detail:
NEW UPDATE – NEW SOLUTIONS
THE LUKAS 360° DATA PACKAGE 2.0
Shortfacts
Added the following languages: French, Spanish, Italian
New marketplace categories
LUKAS Quality Certificate
Packing units icon
Update of technical data, images and product descriptions
Added E-Class 10.1 & 11
For the sale of products, also in the international area, the data package has been expanded to include French, Spanish and Italian.
Through the additions of marketplace categories in the 360° data package, customers can list LUKAS products directly on various marketplaces in the right categories without any extra work of their own. (See here)
The LUKAS quality certificate offers the end customer a compact way to inform themselves about LUKAS quality. Thus, the confidence in the products, as well as the quality perception is increased.
With the new packaging unit icon, the included pieces of a packaging unit, easily and quickly recognizable displayed.

In the context of the new update, product data is updated i.e. information about products is supplemented and corrected.
From download to end customer – let our data work for you
How to get the 360° data package – learn here
From download to end customer – let our data work for you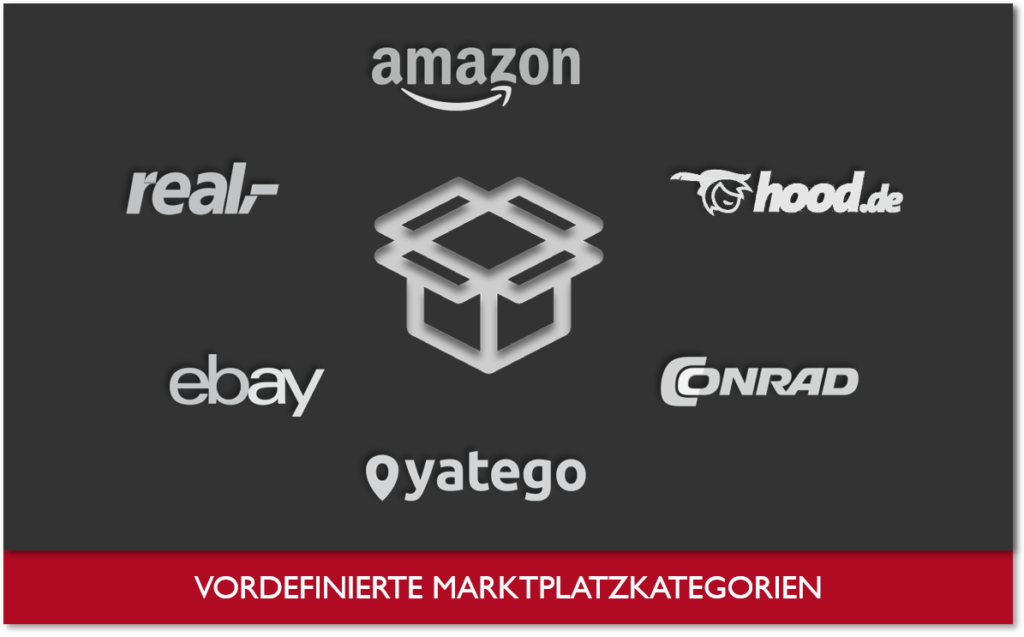 High-quality online presentation of LUKAS products.
Fast placement of LUKAS products on the following marketplaces through categories in the data package:
The LUKAS quality certificate offers the end customer a compact possibility to inform himself about the LUKAS quality. This increases the trust in the products as well as the perception of quality.

More sales on your online presence (store, marketplaces etc.) through optimized product data.
Different file formats (BMEcat 1.2, BMEcat 2005, XLSX and CSV) for quick and easy import of data into ERP, PIM and store systems.
IMPORT PRODUCTS – QUICK & EASY
LUKAS always has a solution ready for you, even digitally
In order to simplify the import of the data package into your ERP, store, merchandise management or PIM system, we have compiled a collection of various instructions for you here. This collection covers the most common systems and is constantly being expanded by our team.
Product import | Guide Shopware 5 & 6
Shopware 6 – new shopsystem with many possibilities
Shopware 6, which was introduced in May 2019, is a completely rewritten store system under the slogan: "More flexibility. Less complexity. One technology." for the ever more complex e-commerce world.
In addition to distinctive store functionalities, Shopware also offers many CMS elements to creatively design brand experiences and content pages. Even without additional plugins, products can be easily and quickly imported into your own store, such as the product data from the LUKAS data package.
Shopware 5 – a proven store system
Despite a new version, Shopware 5 will still be supported by the developers until 2024. The system, which now has more than 1 million downloads to its name, offers a reliable e-commerce foundation and is known as "Proven. Widespread. Sustainably successful." Through its shopping worlds, Shopware 5 set a milestone of the emotional online shopping experience and convinces through its community approach with its strong customizability via plugins. Product imports can also be easily carried out here via a CSV file.
Product import | Guide WordPress / WooCommerce
WordPress incl. WooCommerce extension
The most widely used CMS system in the world is WordPress (see figure), which can also be used as a store system via the WooCommerce plugin.
WordPress is open source and offers enormous customization potential through various plugins, and it is also very intuitive to use and flexible. To import product data, you can use the integrated importer of WordPress/WooCommerce or you can use a importer plugin. We recommend here the paid but very performant plugin WP-All-Importer for WooCommerce, which allows you to create your own import mappings and perform numerous useful import modifications.
Product import | Guide Magento 1 & 2
Magento 2
Magento 2 was launched in 2015 and shone with a completely new software architecture. The focus of this solution is on enterprise and B2B e-commerce and exists as a free open source version (called Magento 1 Community Edition) and as an enterprise version. In Germany, Magento has an estimated market share of 14%, ahead of Shopware and other large B2B e-commerce solutions, such as SAP Hybris.
Magento 1 – the all-rounder in e-commerce
Magento 1 became popular among small and medium-sized businesses due to its development as an all-round e-commerce solution for small as well as large projects. In 2020, the support for Magento 1 ended, but still today many systems run on older versions than the existing version 2 since 2015. If you use Magento 1, a product upload via import/export module is possible.
Product import | Guide PrestaShop
Prestashop
PrestaShop is a European open source solution with currently over 300,000 installations. This store solution was released in 2008 and is based on the PHP scripting language and uses the MySQL database system, as do numerous other store systems from this list.
The system is strongly modular and thus very arbitrarily expandable and built according to the desired use of resources. Functions and extensions can be added or removed by installing or uninstalling modules. To import product data from an XML, CSV or other file format out, is therefore a cost module required.
Product import | Guide JTL-Warenwirtschaft
JTL-Enterprise Resource Planning & JTL-Shop
JTL has enjoyed increasing popularity in recent years. Due to its strong focus on online trade, as well as its strong multichannel orientation, JTL has managed to inspire many retailers. In addition to the JTL ERP, which enables the optimization and automation of workflows of different channels, JTL also provides its own store, which has a direct connection to the JTL-Wawi.
In the JTL-Wawi you can import product data into your system by means of the import/export tool "Ant" called. The ant is characterized by its high flexibility and a variety of filters that allow the targeted import of data.
Product import | Guide Plentymarkets
Plentymarkets
Plentymarkets is more than just a store, Plentymarkets offers its users an entire product family. In addition to the functionalities of an ERP system, Plentymarkets shines with its direct marketplace connection to now 40 different marketplaces, an integrated PIM system (Product Information Management system), its own store, as well as numerous other functionalities. In a well described post, Plentymarkets teaches how to import products into its own system.
Product import | Guide Shopify
Shopify – user-friendly and performant at the same time
Shopify is a Canadian provider of online store software with a German founder (Tobi Lütke), which is an attractive solution especially for small and growing businesses. The advantages of Shopify lie in a low-cost entry, an understandable operation, as well as a high flexibility. Shopify itself states that there are already more than 1 million companies that rely on Shopify to sell their products online.
Many start-up companies, which also appear on the well-known TV series "Höhle der Löwen", rely on this online store because it always offers very high performance, even with high visitor numbers. Shopify's goal of sparing the user many technical hurdles and offering a high level of user-friendliness is also reflected in the comparably simple product data upload.
Product import | Guide Oxid eSales
Oxid-eSales
Oxid eSales represents another solution for B2C and B2B online trade. Many different versions are available here, which are geared to specific target groups and promise a high level of customizability, flexibility and other benefits. With the slogan: "robust, powerful, profitable and future-proof", the manufacturer advertises its system and its benefits.
Here, too, a product import from the LUKAS product data is possible without any problems.
LUKAS STANDARD 360° DATA PACK | Request Form
You fill in the form – we will contact you about the data package