Precision work for precision machines
Grinding and milling in mechanical and plant engineering
LUKAS grinding and milling tools are widely used in the mechanical and plant engineering sector. Over the years, many tools have been developed which we have then tailored to the needs of the industry. This applies especially to the precision machining of challenging steels.
Steels used in mechanical and plant engineering, such as cast iron, stainless steel and tempered steels, frequently require specially adapted tools. LUKAS covers every requirement with its large product range. Our catalogue provides you with an overview of which tools and cutting materials can be effectively used for different metals.
Some tools are particularly sought-after because they are so good at performing frequently occurring machining work. Here are some examples:
V2 Heavy Duty lamellar flap disc
SFI Mounted flap wheel
Z4 tungsten carbide burr
NK-BA soft mounted point
SBZY Z-Power cylindrical abrasive band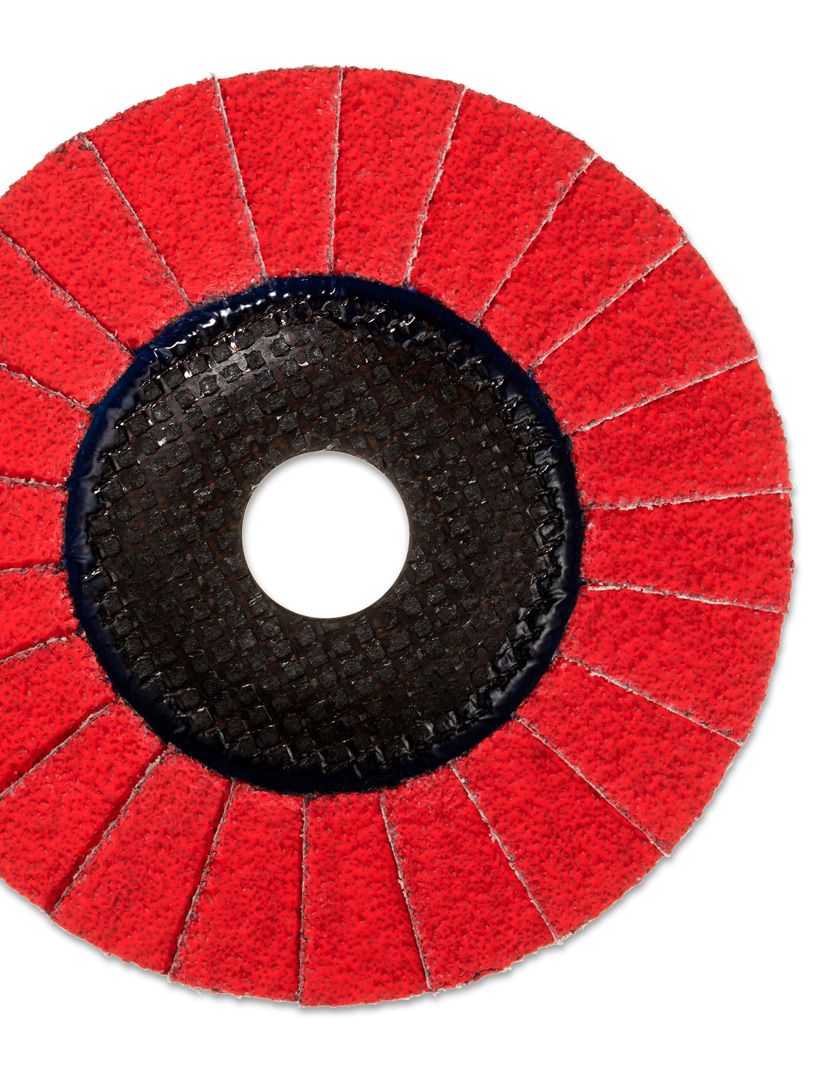 Bestsellers for grinding and milling in mechanical engineering
When grinding large steel surfaces, high removal rates are required – such as those offered by the V2 Power Heavy Duty flap disc. This flap disc comes to it's own when used on hard materials such as tempered steels, scale surfaces, coated steels and nickel alloys. The ceramic abrasive layer ensures cool grinding and has a reinforced backing. The same abrasive layer is also used for other tools such as the "SLTflex Ceramic" flap disc. This tool is particularly useful for grinding radii and fillet welds.
For machining hard-to-reach areas, the SFI mounted flap wheel is the tool of choice. Screwed onto a long shank, it grounds internal threads, gaps and recesses with ease. The wheel is suitable for tasks such as smoothening, cleaning, deburring and derusting, as well as for faceting and effect grinding. Together with the SFI tool adapter, the mounted flap wheel fits on all commonly used straight grinders.
From our extensive range of milling tools, the Z4 tungsten carbide burrs are particularly suitable for use in mechanical and plant engineering. With their cross cut, they achieve the best cutting results, especially on hard materials. We supply the burrs with cylindrical, spherical, point and round-shaped heads. The head diameters range from 3 to 20 mm. This will help you to find just the right milling tool for your high precision cutting requirements.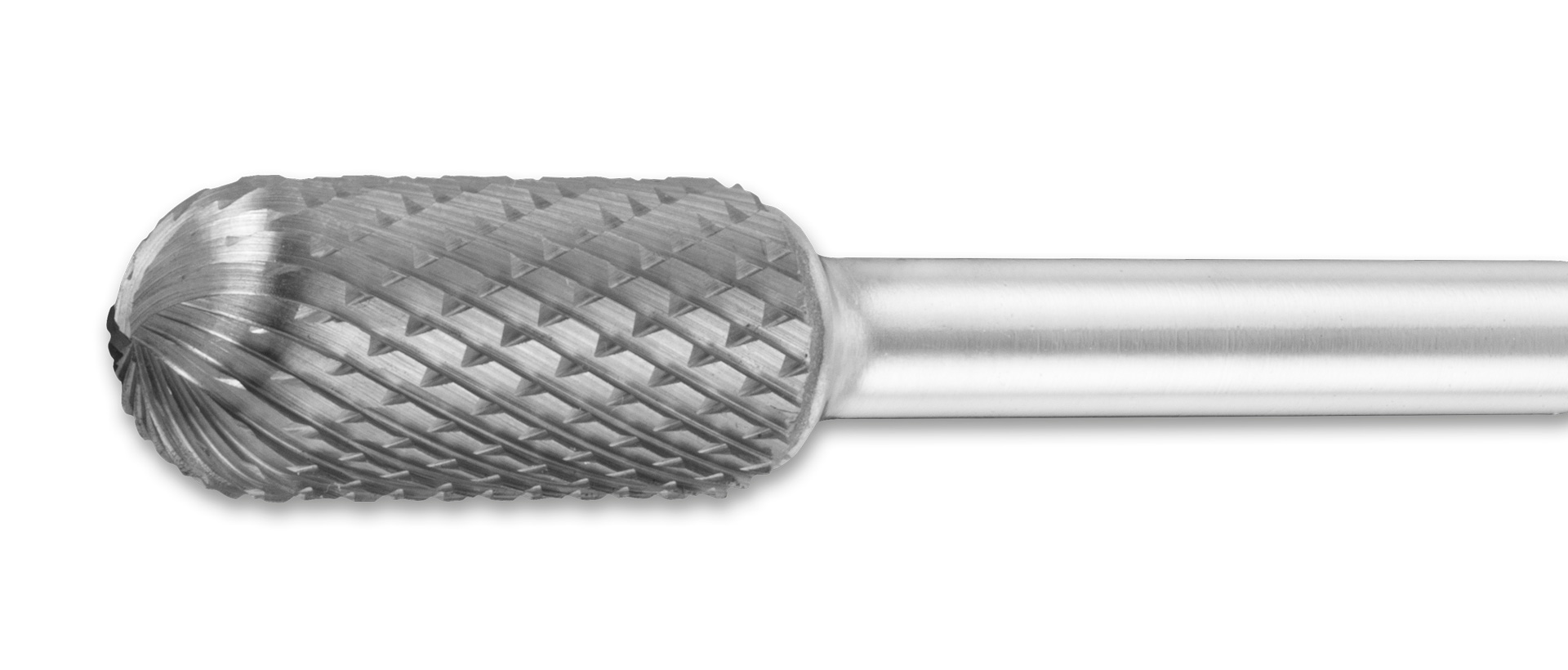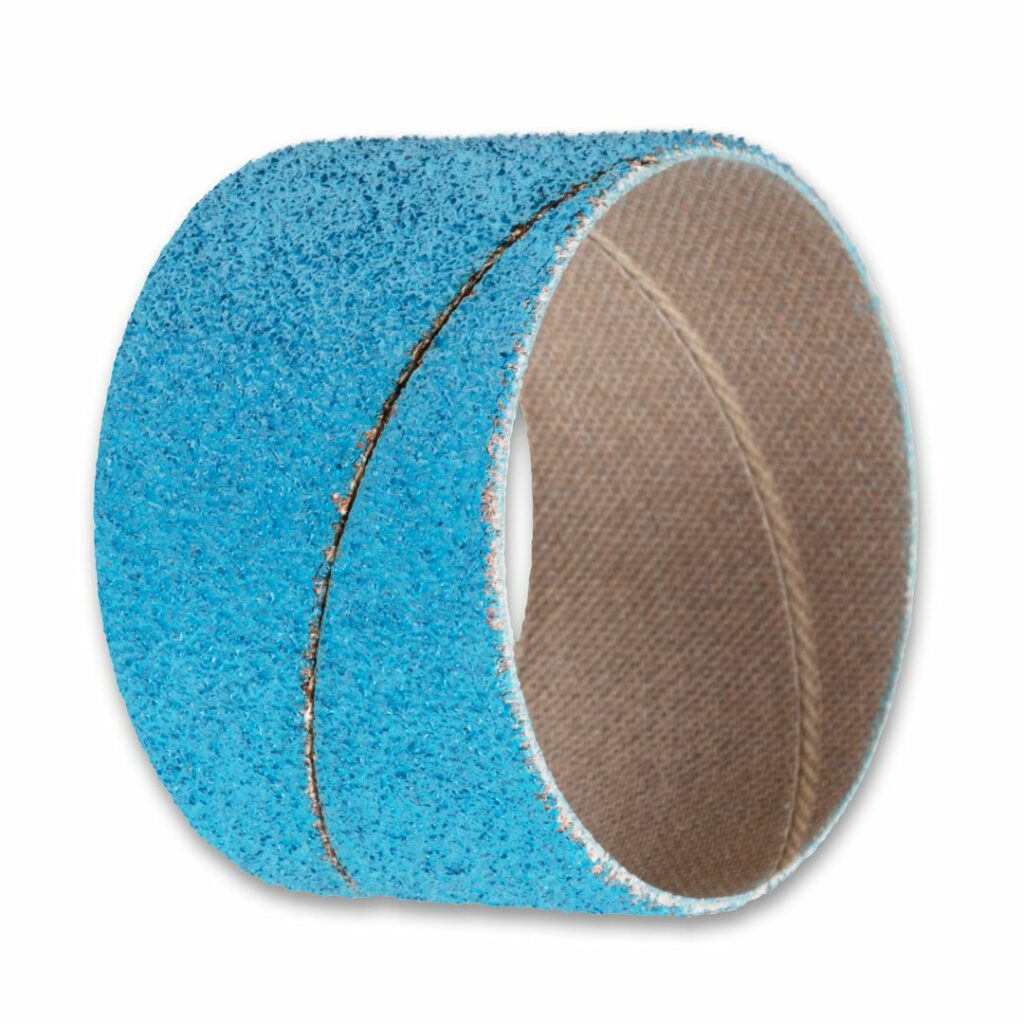 Grind stainless steels until they shine
NK-BA soft mounted points are the specialists for machining stainless steels. These points achieve good removal rates, even on stainless steels that tend to "smear". The NK-BA soft also grinds relatively coolly. The cutting material with regular aluminium oxide in a resin bond does not contain any iron, sulphur or halogens. This makes undesirable chemical variations in the contact zone generally impossible.
The SBZY cylindrical zirconia alumina abrasive band is the right choice for belt-grinding hard-to-cut metals. This is due to the extremely resilient zirconia alumina abrasive grain, which is very effective on forged steel, heat-resistant steels, titanium and titanium alloys. The surface layer also has an active abrasive effect. Despite the assertiveness of the abrasive material, this abrasive band is more responsible for finer work: cleaning, light deburring, and surface and contour grinding are its main tasks. The STZY abrasive band mandrel allows the abrasive band to be used on conventional straight grinders.