Full power ahead for new energies
Tools for power plants and energy technology
Blades for wind turbines made of GFRP and CFRP place the highest demands on machining – LUKAS has the grinding tools to handle them. Our tools are also involved in the production of precision and durable large gear units.
LUKAS has developed special grinding and milling tools for the power generation and environmental industries. The grinding of large blades made of GFRP/CFRP laminates in particular is one of the most challenging tasks where wind turbines are concerned. That is why most manufacturers of such systems work with premium-quality LUKAS tools. Our burrs are frequently used in the construction of gear units for the wind energy sector.
Here are some of our most popular tools in the environment and energy industry:
V2 Power "Alu" lamellar flap disc
burrs
SHF semi-flexible grinding disc
VDC diamond cutting disc
The V2 Power flap disc provides a high machining capacity for large areas such as wind turbine blades. The patented shape and arrangement of the flaps and the increasing density of the abrasive grains in the outer area contribute to this. The benefit of the six abrasive layers is that as soon as one layer wears down, the next one intervenes immediately. In this way, the V2 Power not only achieves a high removal rate but also a long service life. The "Alu" version features silicon carbide abrasive grain. This abrasive material works perfectly on composite fibre materials such as CFRP and GFRP.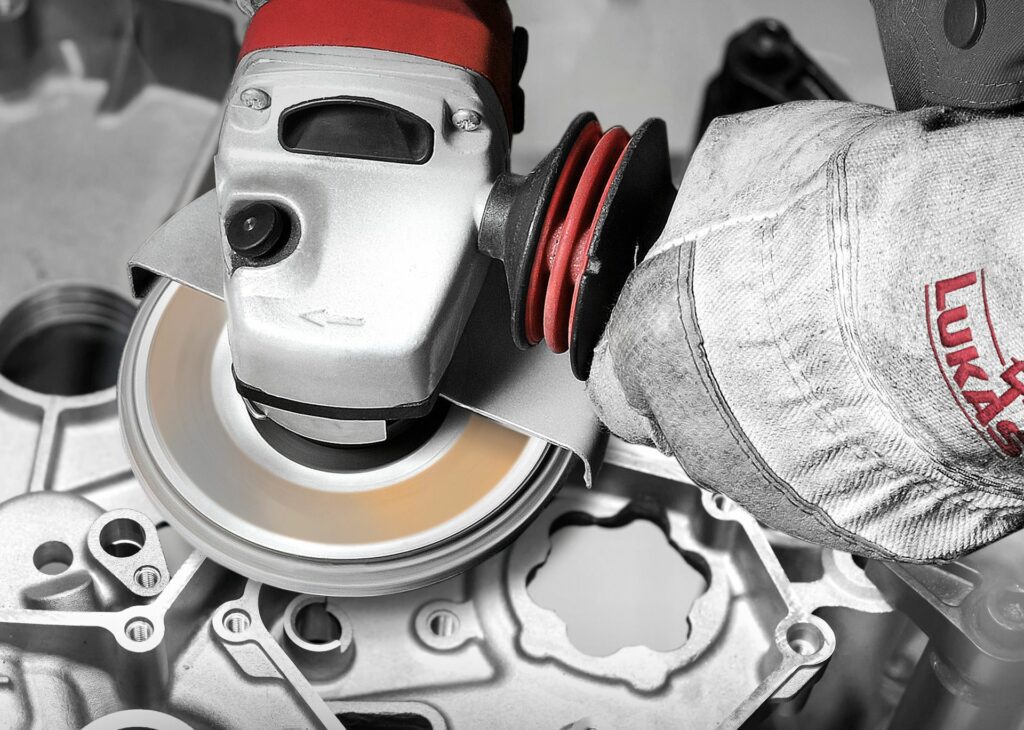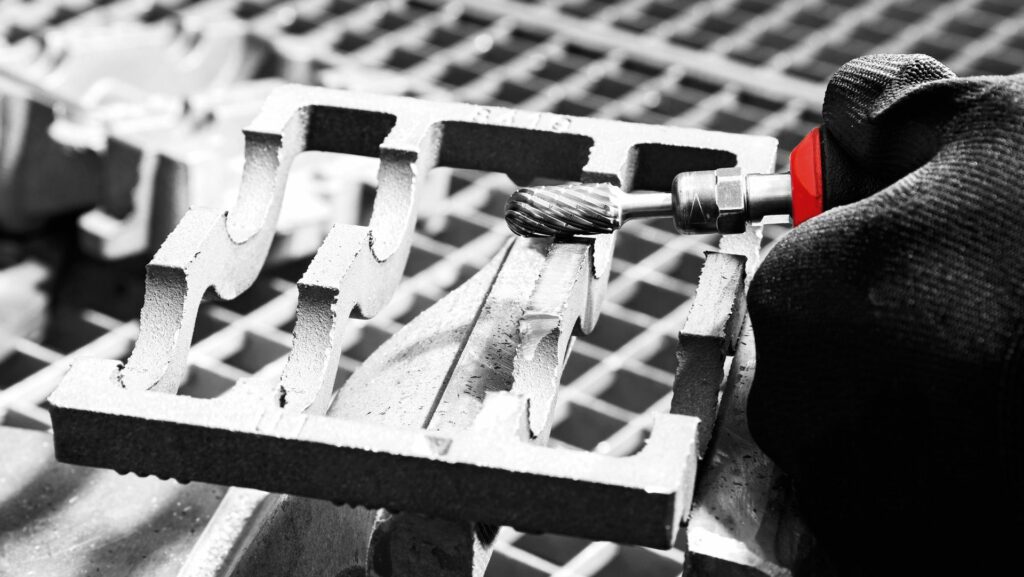 Burrs are available in a wide variety of materials, shapes and coatings. This allows users to select burrs with exactly the right characteristics. The Z7 Steel burr with its central cross cut is especially suitable for steel materials. The Cast version, on the other hand, is the best choice for cast enclosures. A series of various head shapes are available for different machining tasks. Five coatings optimise the burrs with regard to wear resistance, thermal resilience and other desirable characteristics.
Wind turbine blades require thorough rough machining prior to grounding. This is where the SHF semi-flexible grinding disc come into it's own. It has a dense silicon carbide coating on its fibre plate, which allows this grinding disc to forcibly remove CFRP, GFRP and other fibre-reinforced materials. On metal, it is used for coarse work such as derusting and paint stripping. The grinding disc is used on angle grinders together with a backing pad.