NEXT LEVEL SOLUTIONS.
LUKAS-ERZETT IN SOUTH AFRICA
Agile, sustainable, future-orientated, forward thinking, customer-based solutions and always one step ahead of market requirements. With this in mind, LUKAS has left its mark all over the world – including South Africa.
LUKAS ABRASIVES SA (PTY) LTD. is a German owned company based in South Africa. LUKAS is renowned as one of the leaders in the abrasive supply market.
Proudly servicing the entire South African market as well as neighbouring countries with the head office in Gauteng and branches in Cape Town, Port Elizabeth, Pinetown and Satellite branches in Nelspruit and Free State it makes for fast and efficient top notch service.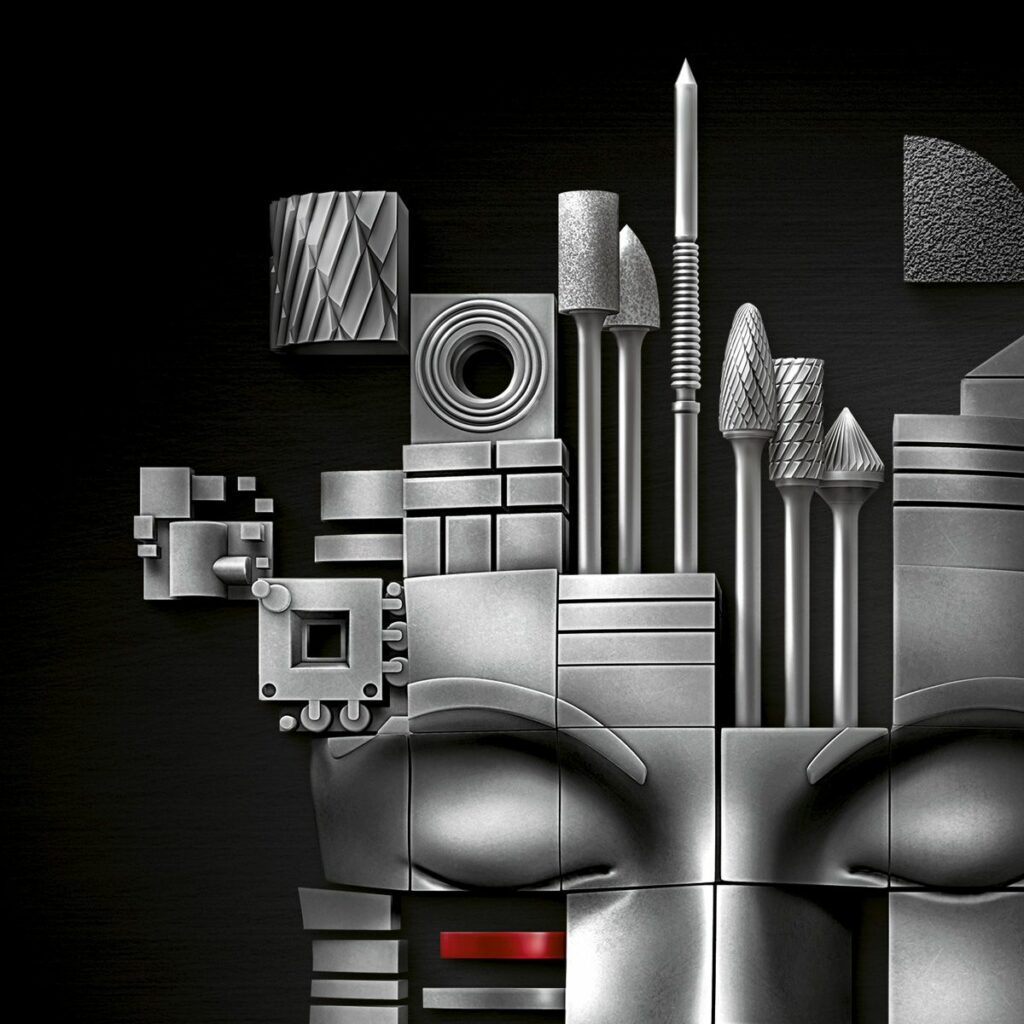 Lukas at the top of the global industry
THIS IS LUKAS ABRASIVES
Supplier of powerful and innovative solutions
Always focused on our customer needs from a vast range of industries
Forward thinking, developing customer-based solutions staying one step ahead
Our image to the world reflects our values
Offering next level solutions
Always the right tool
History
Due to the increasing competitive and cost pressure in the course of globalisation, LUKAS began to pursue an aggressive and rapid internationalisation strategy. In 1986/87, the Engelskirchen-based company took over a South African tool manufacturer. With the majority acquisition of Selco Tools (Pty.) Ltd. the location in Germiston, South Africa was the cornerstone of a successful company globalisation.
LUKAS ABRASIVES are proud to be part of the entire LUKAS Group, forming part of the forefront of a global industry.
Promise
Because we want to combine quality and reliability with the answers to the questions of the future, we do not only have a highly qualified sales team to take care of your needs, but also offer informative and effective product and customer training and full support in our customers research and development to find a solution for your industry requirements.
SERVICE
Always the right answer to your questions
Because we want to combine quality and reliability with the answers to the questions of the future, we do not only have a highly qualified sales team to take care of your needs, but also offer informative and effective product and customer training and full support in our customers research and development to find a solution for your industry requirements.
European quality at the best prices
With our head office in Johannesburg and branches in Cape Town, Port Elizabeth, Pinetown and satellite branches in Nelspruit and Free State, we service the entire South African market as well as neighbouring countries. This ensures first-class service and fast and efficient delivery of European products. We guarantee first-class service and a variety of products with optimum quality.
The highest performance for you
Your economic success is also our economic success. That is why we want to keep you as a customer and support you.
Your satisfaction is our top priority
Our manufacturing, sales, development and management engineers speak your language and support you with challenging questions. We familiarise ourselves with your applications and then supply you with the perfect tools for your industry. We develop precise, high-performance, high-quality and economically efficient tools that are optimised for your specific application.
Optimum availability, wide product range, individual production
PRODUCTS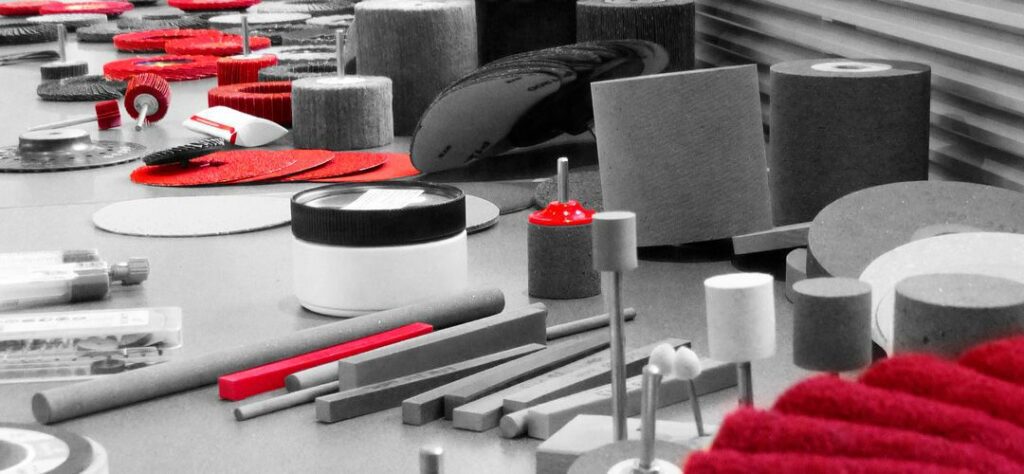 We have prepared our comprehensive product range for you with a great depth of information so that you can always easily find the right tool for you. Discover the LUKAS products from the categories milling, drilling, grinding and polishing with bonded tools, grinding and polishing with flexible tools, cutting, rough grinding, cleaning.
Here you will find the entire LUKAS range bundled together:
Milling
LUKAS carbide burrs are manufactured using high-quality solid carbides on modern CNC automatic grinding machines in order to guarantee precision and repeatability of angle, profile and twist. Our Head Office in Germany manufactures solid carbide burrs to your drawings and specifications to help you solve difficult stock removal problems.
Drills
LUKAS ABRASIVES South Africa stocks a large range of drill bits suitable to assist with most drilling applications. Range consists of both 1 star and 2 star qualities that meet the customers' needs. The drill bits are packaged with either plastic sleeves or tags that are able to be hange on most shop display boards. Sleeves are colour coded for different applications and qualities assisting the customer in quickly identifying the correct drill for the application.
Bonded Abrasives
Mounted Points, efficient and professional grinding
LUKAS mounted points are premium grinding tools with a long tool life that deliver high removal performance. They are perfect for efficient and effective rough processing, fettling, preparing and reworking weld seams, and for deburring.
From cutting to fine machining, we offer a range of mounted points in various shapes, sizes and finishes so that you always have the right grinding tool for the job. LUKAS mounted points are designed for grinding all kinds of material (steel, cast steel, tool steel, cast iron, aluminium alloys, titanium and nickel alloys, plastic, glass, ceramic and many more).
Polishing Points
Whether you need to achieve certain technical surface values for your product or just want to make it shine, there are many good reasons to choose polishing tools from LUKAS.
In sectors such as the automotive industry, aerospace, and pump and turbine engineering, there are plenty of sealing surfaces and fits that must be produced with high precision to achieve the right result. In the food and pharmaceutical industries, polished surfaces ensure hygienic clean working conditions. In mould and die industry, surfaces are polished to a mirror finish, the result is that every casting produces a perfect end product.
In response to the growing importance of fine machining, LUKAS has developed a wide range of polishing tools, featuring a variety of raw materials, grain combinations and hardness levels. LUKAS polishing tools are categorised into groups P1 to P7 according to the respective application. These tools include polishing wheels, points and sticks to cover a wide variety of applications.
Coated Abrasives
Our flexible grinding and polishing tools are made of high quality abrasive cloth and abrasive fleece. They consist of a flexible backing coated with abrasive grain.
Backings used: cloth, polyester, fleece, fibre
Grain types used: regular aluminium oxide (NK), silicon carbide (SIC), zirconia alumina (ZK), ceramic (Ceramic)
Our flexible grinding and polishing tools are available in many different shapes and dimensions. Applications range from high chip removal through to achieving an extremely fine surface finish.
LUKAS offers you the right abrasive for every job – tailored to your requirements and the materials you want to machine. The high quality abrasives from LUKAS are ideal for many industries, areas and requirements, and therefore offer you a very wide choice.
The overview in our catalogue lists all abrasives for use with flexible grinding and polishing tools. Read through the properties and application areas for various workpiece materials to establish the most suitable abrasive grain type and tools to meet your requirements.
Cutting Discs
Cutting discs are specialists for powerful cuts: They work their way rapidly through every material. Cutting tools from LUKAS are precisely adapted for use with different materials and with handheld or stationary machines. They all achieve maximum performance and a long tool life.
The LUKAS product range includes suitable cutting discs for steel and stainless steels, cast materials and light metal, as well as for bricks, tiles and other building materials. Cutting discs for stationary machine tools are also available in addition to types for handheld angle grinders.
Grinding Discs & Wheels
Rough grinding discs are the specialists for coarse work: You get maximum cutting performance. LUKAS offers rough grinding discs for every type of metal with the properties to match.
LUKAS grinding discs are designed for machining steel, stainless steel, non-ferrous metals, cast materials, titanium and composite materials. Depending on the machining material, the tools comprise an optimised combination of grain, bonding agent, microstructure, shape and design.
Brushes
LUKAS ABRASIVES South Africa has partnered with Lessmann to be the sole distributor in Southern Africa of the Lessmann technical brush brand .
The Lessmann range of brushware offer a wide range of industrial brush application solutions. LUKAS stocks a large portion of the Lessmann range however when necessary for specialized application, additional specialized brushware can be specially manufactured and imported from Lessmann.
QUALITY AT THE HIGHEST LEVEL
QUALITY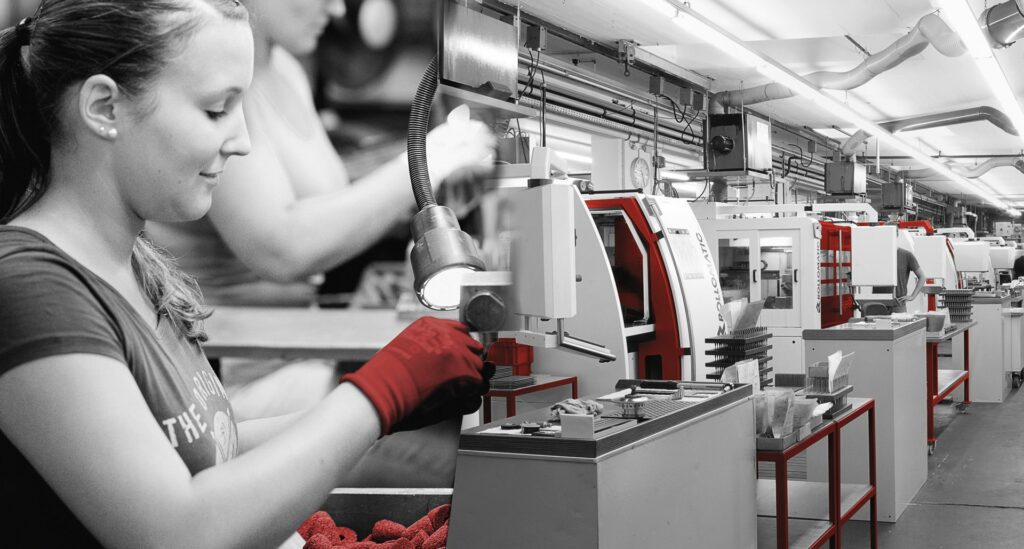 We do not talk about quality, we live it. Day after day. This makes LUKAS tools a reliable and safe factor in the manufacturing process and ensures optimum production quality. All products that leave our premises are intensively tested and meet the highest safety and quality standards.
made in Germany
first-class raw materials
highly modern test facility
Quality management system according to ISO 9001:2015
Energy management system according to ISO 50001:2018
active membership in specialist associations
Regular audits by DQS
LUKAS abrasive tools are manufactured according to the oSa-Sicherheitsregeln (in addition, we recommend compliance with the FEPA safety recommendations)
TRADE ASSOCIATIONS
We are an active member of the following trade associations: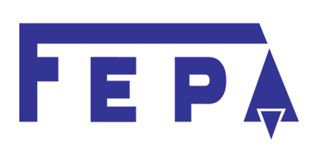 WE ARE THERE FOR YOU
CONTACT SOUTH AFRICA
Head Office
LUKAS ABRASIVES SA (PTY) LTD.
1288 Harriet Avenue
Driehoek, Germiston, 1401
South Africa
Tel: +27 11 825 1550
Fax: +27 11 872 0144
E-Mail: abrasives@lukas.co.za
Branch Cape Town
Unit 4, Twickenham Park
5 Marconi Road, Montague Gardens, 7441
Tel: +27 21 551 0090/1/2
Fax: +27 21 551 0093
E-Mail: capetown@lukas.co.za
Branch Port Elizabeth
Unit 5, Fairview Business Park
Leadwood Crescent, Port Elizabeth, 6001
Tel: +27 41 453 8049/8058
Fax: +27 41 453 8107
E-Mail: portelz@lukas.co.za
Branch Pinetown
16D, Kyalami Industrial Park
26 Kyalami Road, Westmead, 3610
Tel: +27 31 700 2183
Fax: +27 31 700 4199
E-Mail: pinetown@lukas.co.za
Satellite Branch Nelspruit
Mpumalanga, N/E, Limpopo
Contact David Venter (Area Manager)
Tel: +27 76 261 7859
Tel: +27 11 825 1550
E-Mail: davidv@lukas.co.za
Sales Representative Germany
ABOUT LUKAS
LUKAS – NEXT LEVEL SOLUTIONS. LUKAS-ERZETT GmbH & Co. KG, based in Greater Cologne area, is one of the technological leaders in the market for grinding, milling, cutting and polishing systems that specialises in the production and sale of tools, machinery and accessories, as well as expert consulting. Agile. Sustainable. Future-oriented. LUKAS thinks ahead, develops tailor-made solutions and is always one step ahead of market requirements. With this attitude, LUKAS has already set standards in the market at a very early stage.

All products manufactured and traded by LUKAS stand for the highest quality, such as powerful work, long service life, excellent ergonomics and best results. And if no standard solution fits your application: We develop an individual answer to every problem. So that not only our products, but above all yours, always remain fit for the future.
LUKAS on the pulse of global industry

With around 650 employees, state-of-the-art production sites in Germany and the Czech Republic, an enormous wealth of experience and a broad product portfolio, LUKAS is firmly established in the markets. The internationally active company with branches and representatives on all continents has more than 85 years of experience in the production of system solutions for the application areas automotive, aerospace, environmental and energy industry as well as construction industry and handcraft.
Terms and Conditions