Best finish for strong steels
Productive grinding and deburring of steel and sheet metal
Steel and vessel construction requires large-scale grinding of weld seams and stainless steels. With the right tools, these demanding tasks are easy to handle.
One of the most common challenges in steel, vessel and equipment construction is the machining of radii and fillet welds. Here, it is necessary to grind large surfaces of structural steel as well as acid-resistant, stainless and heat-resistant alloys. Machinery for industries such as the chemistry and process engineering sectors also require smooth surfaces. You will find the right tools in our product range for these and other tasks.
These grinding and polishing tools, for example, are particularly suitable for steel, vessel and equipment construction:
SLTflex grinding disc
mounted points for non-rusting steels
TF abrasive for non-rusting steels
Z3 Universal interior back deburring tool
One of the great strengths of the flexible SLTflex flap disc is that it can be used to easily machine hard-to-reach areas. This is because the comparatively small resin core allows a large projection of the abrasive flaps. These match themselves to uneven surfaces, even in tight spaces, and require little working effort. In the outer area of the flaps, the abrasive grains are applied in several layers. This improves the quality of the work and significantly prolongs the tool life. These advantages make tool the better alternative to conventional grinding discs and flap discs.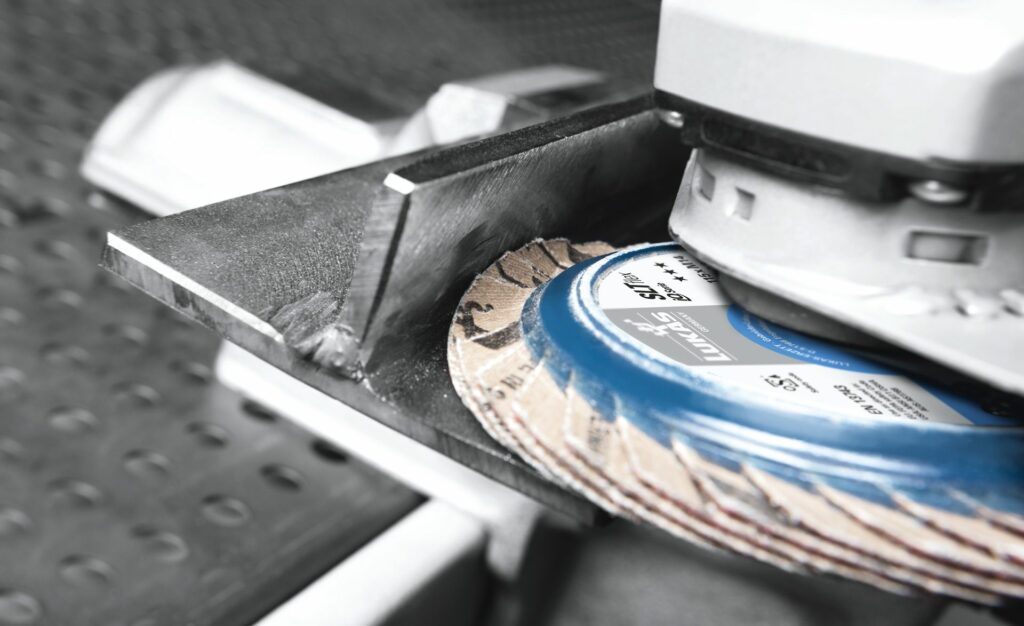 Our mounted points for non-rusting steel satisfy the special requirements associated with such high-quality materials, making them suitable for machining comparatively soft materials and materials with low thermal conductivity. The grinding wheels do not contain any iron, sulphur or halogens. This excludes any risk of corrosion occurring in the first place.
Non-corroding vessels and components acquire an ideal surface quality with the TF abrasive for stainless steels. This abrasive fleece and the abrasive cloth are coated with regular aluminium oxide as abrasive grain and the cloth is reinforced. When used as a combined mounted flap wheel, it achieves an especially high removal rate due to the evenly exerted load. The TF abrasive is also available as flap rolls.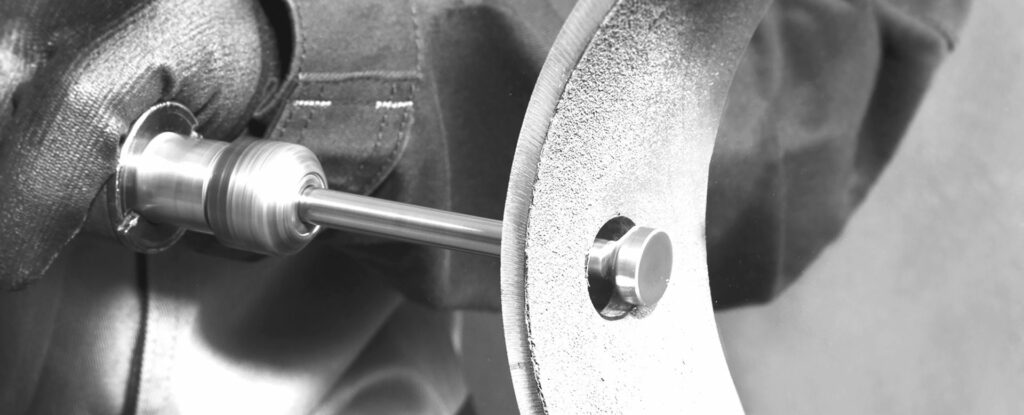 The Z3 Universal interior back deburring tool deburrs parts where they are otherwise inaccessible: on the inside. Its cutting edges are located on a rearward-facing 45° bevel. This allows the point to be guided along the vessel and pipe openings or holes on the inside so that the openings on the rear side are deburred and ground.