High-flying quality
Precision machining of lightweight building materials
The aerospace industry does not make any compromises where safety is concerned. That's why LUKAS tools have long been used in aircraft construction. During our many years of activity in the industry, we have developed many specially optimised tools.
All kinds of LUKAS tools are used in the aerospace industry. Alongside grinding and polishing tools, these also include milling cutters and drills. Such tools are also used for machining the most important component of an aircraft: the engine. Manufacturers use our tools in the production of turbine blades, engine shrouds and combustion chambers. LUKAS tools also prove their worth when it comes to finishing cabin parts and preparing the wings for painting.
Some of the LUKAS tools that are typically used in the aerospace industry are:
flexible abrasive and polishing materials
V2 Power mounted flap disc
mounted points
P6PT polishing discs
We have developed flexible grinding and polishing materials with silicon carbide (SiC) as cutting material specially designed to fulfil the requirements of the aerospace industry. These abrasive materials are used for machining the lightweight building materials used in aircraft construction, in particular aluminium, titanium, nickel-based alloys and composites. They are also suitable for grinding glass, ceramics, extremely heat-resistant steels and plastics. One advantage of this grinding material is its very low heat accumulation, which prevents heat-related distortion. These abrasive materials are available as flap discs, mounted flap wheels and abrasive discs.
Among the SIC tools commonly used in the aerospace industry are the SFC silicon carbide mounted flap wheels. This versatile tool can be used for derusting, deburring, fettling, and for effect and surface grinding. The SFV silicon carbide abrasive fleece wheel is used on the same materials for tasks such as matt finishing, satin-matt finishing, polishing, cleaning and final surface finishing.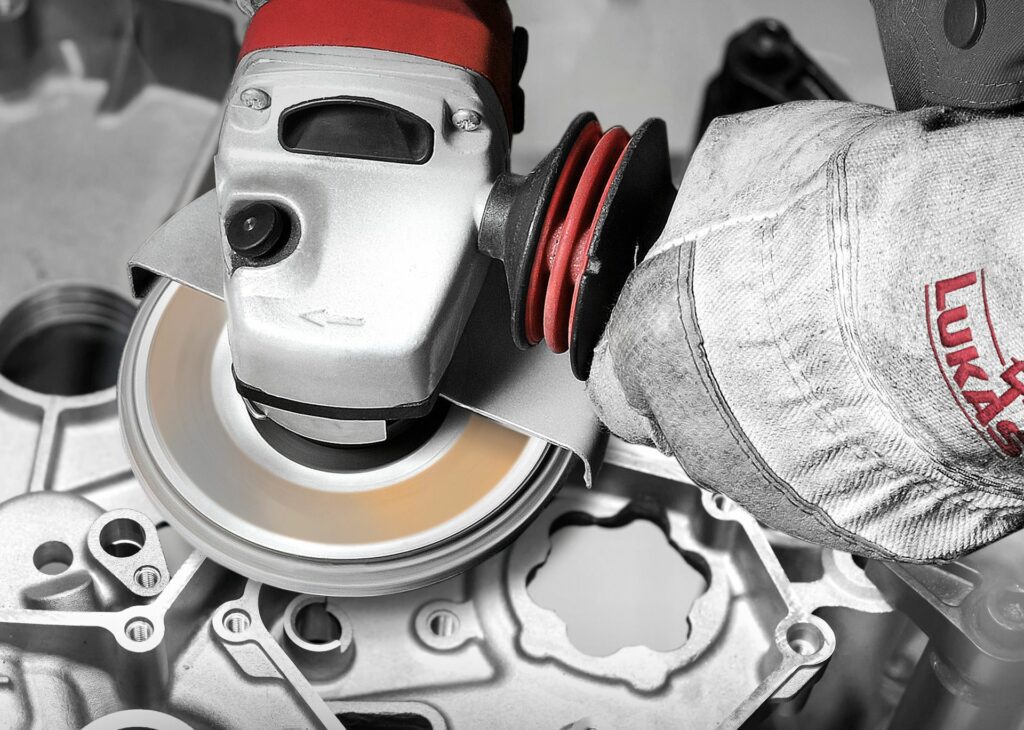 The V2 Power mounted flap disc is valued in the aircraft industry for its extremely good grinding performance due to the fan-like arrangement of the abrasive flaps. The most commonly used disc is the "aluminium" type with silicon carbide as the cutting material. This grinding disc is suitable for preparing weld seams on aluminium parts and the final machining of aluminium. It can also be used for machining all fibre composites such as CFRP and GFRP. This means that the V2 Power mounted flap disc can do exactly what the modern aircraft industry expects from a grinding disc.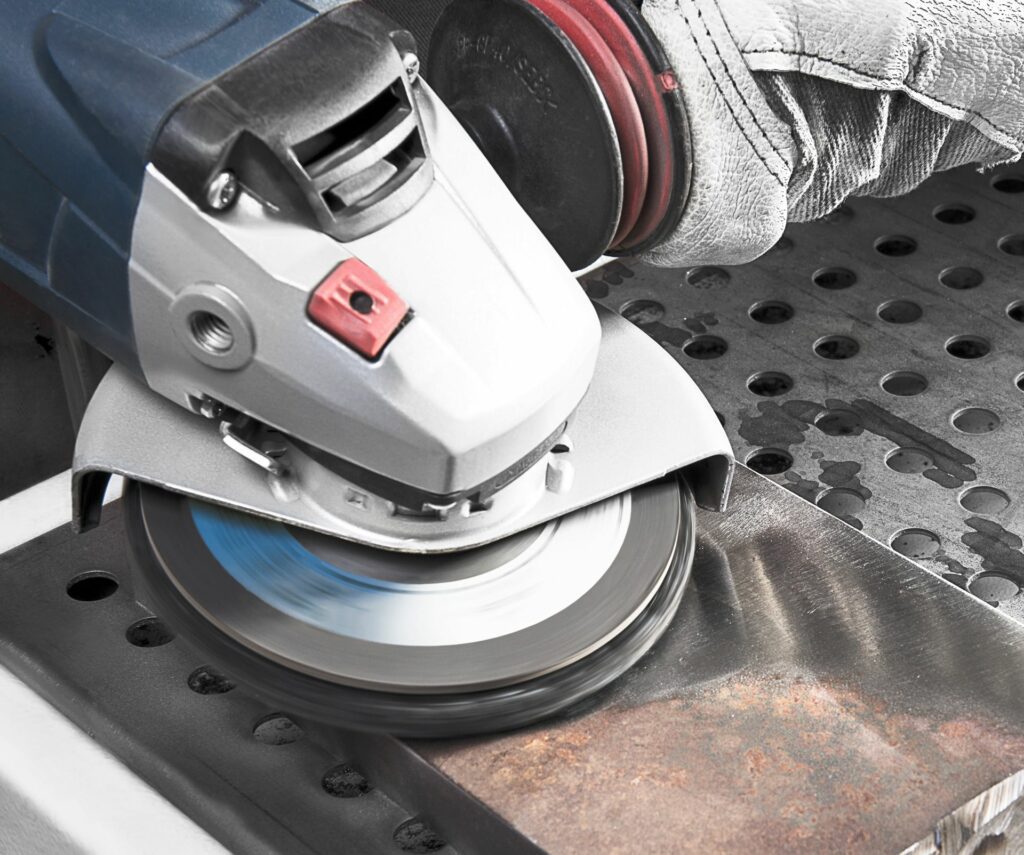 Aluminium is processed on a large scale in aircraft construction. The pores of grinding tools often quickly clog up when machining this material. With our mounted points for non-ferrous metals, this effect hardly ever occurs due to its special microstructure. This means that the deburring, finishing and final grinding of surfaces are carried out without any trouble until the work is completed.
With the P6PT polishing disc, it is easy to achieve the desired high surface quality. It cleans all kinds of metal surfaces and eliminates scratches. This grinding disc is approved for use in the aerospace industry on account of its cool grinding and minimal sparking. As a result, this flap disc can be used to grind large surfaces in aircraft construction both quickly and gently.