Good choice for any steel
The right tool for boats, yachts and ships
Shipyards have to machine large areas of shipbuilding steels and many long weld seams. LUKAS grinding tools ensure maximum productivity.
Be it on a sailing yacht or cruise ship, on a new vessel or for repairs, grinding is one of the most important machining processes in shipbuilding. This includes grinding out weld seams, the final grinding of visible surfaces, derusting, and grinding for new paintwork. This all involves lengthy and consequently costly work. Shipyards therefore rely on highly efficient grinding – and tools from LUKAS.
Here are some of our most popular tools used in the shipbuilding sector:
SLTT HybridPerfectionCeramic4x lamellar flap discs
EKR/EKWbr mounted points
SiC-Alu mounted point
Hard weld seams and flat shipbuilding steels: This is the territory of the SLTT HybridPerfectionCeramic4x flap disc. With its four-fold ceramic coating, this flap disc achieves outstanding removal rates. The novel combination with the patented sickle flap shape and state-of-the-art abrasive cloths ensures an exceptional removal performance, especially on steel. The innovative design also provides for better performance and a longer service life of the SLTT when grinding out weld seams – just right for shipbuilding. Due to the flap shape, the tool creates less noise and vibrations than a grinding disc.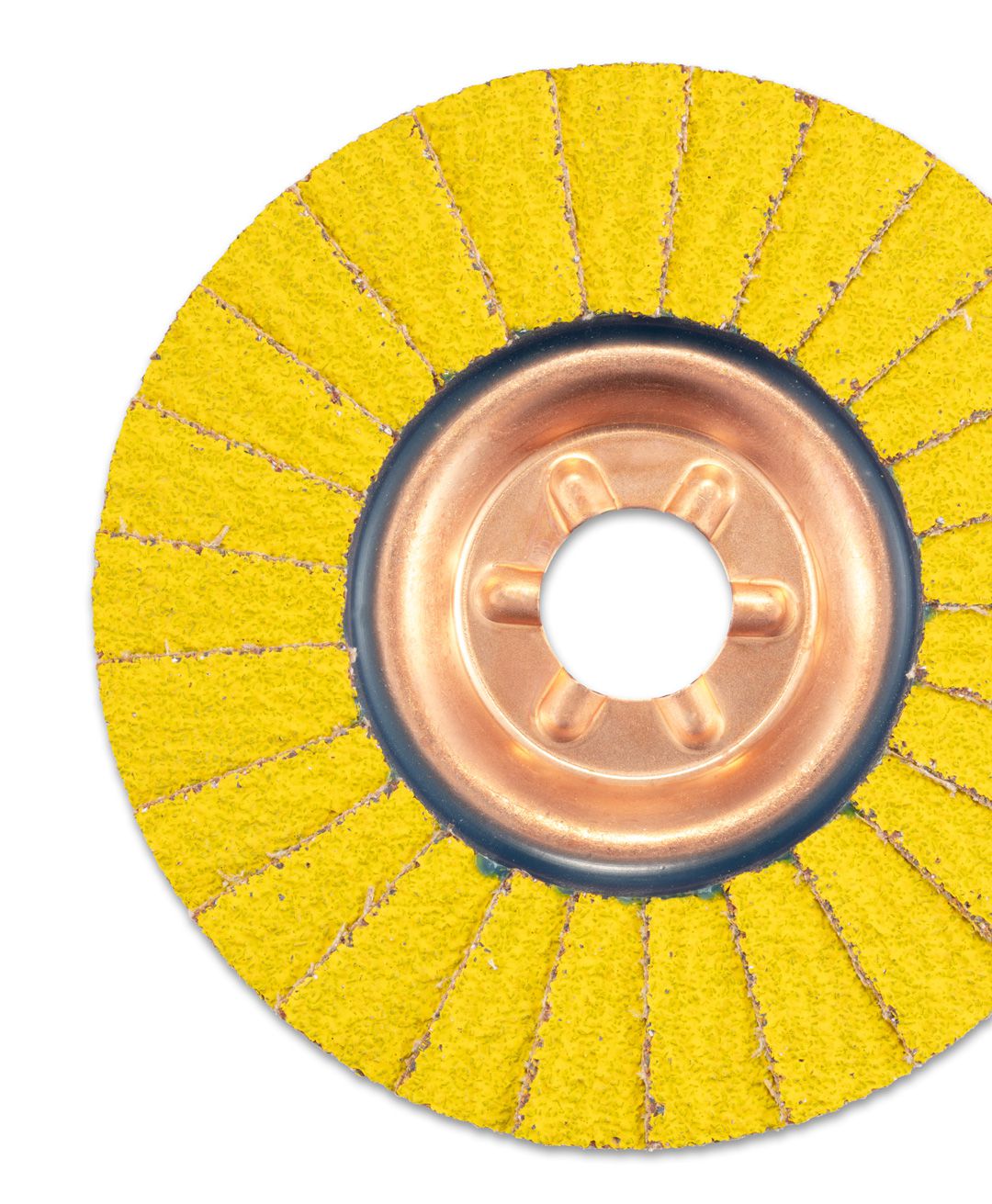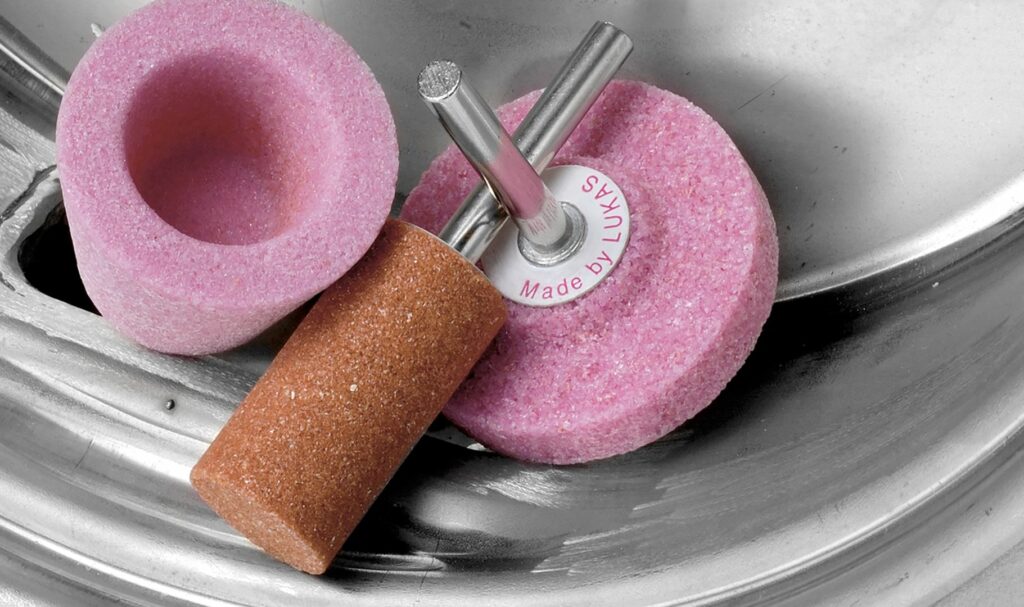 Large numbers of edges and fillets have to be ground on ships and boats. This is done with utmost efficiency with the EKR and EKWbr mounted points. These tools with aluminium oxide cutting material are designed for rough machining steels. They prove their worth during rough grinding and deburring work, and when preparing and feather edging weld seams. These mounted points can effortlessly handle all quality grades of shipbuilding steel.
A significant part of the added value in shipbuilding is created in the interior design. Light metals are installed in this area on a large scale. The SiC-ALU mounted point is the tool of choice for grinding aluminium parts. This mounted point machines aluminium and other soft metals without any clogging of the pores. This is prevented by its special microstructure and an impregnation coating, which allows for long trouble-free working without changing tools.